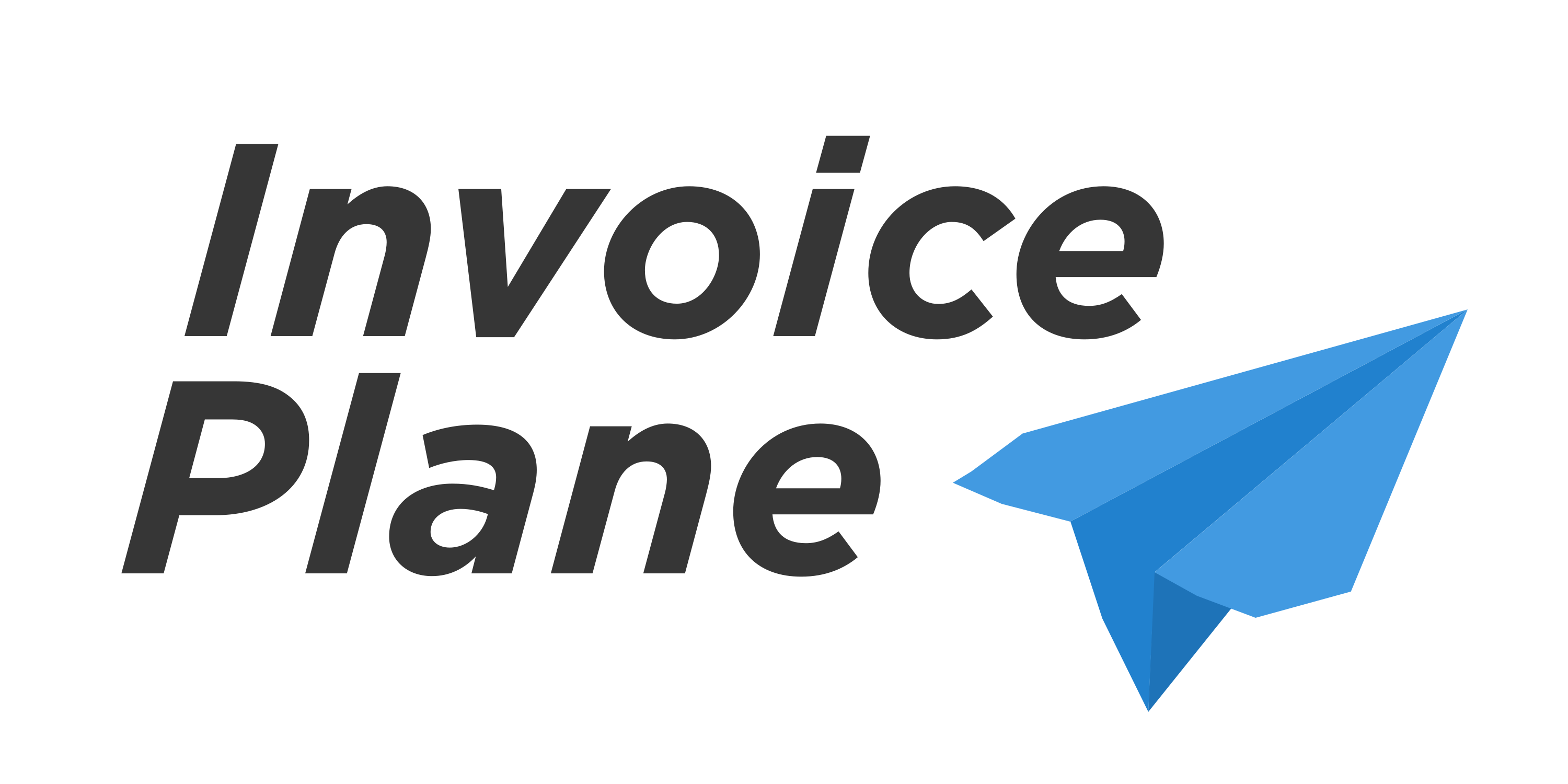 What is InvoicePlane?
InvoicePlane is an intuitive and easy to use billing software which let's you manages with just a couple of clicks your quotes, invoices and accept credit card payments.
Discover InvoicePlane
InvoicePlane-Ready
Setting up an InvoicePlane application with Host-Me.xyz is very easy.
Just open a hosting with us. On the control panel just start the InvoicePlane application and things are up and running.
Domain
We offer you the possibility to use your own domain.
Backups
All data that is importanto to you, it's important to us. We backup your data once every 24h (1 time a day).
Storage
Did you know that a full InvoicePlane installation will require about 30 MB of space? With our startiner hosting you get 2 GB of space included with the plan. This amount of space will be more than enough for most of the applications.
More storage?
Then do not worry, we've got you covered. For 4 CHF/4 GB/Month you can expand the storage.
Email
Did you know that when you have a domain you can also have an email address that ends with @yourdomain? With us you can open your personal e-mail with just a couple of clicks.
Support
Our support team is here for you 7/7. Just write us an email and in the next 24-48 hours we will get back to you.
5 CHF
It's all included. For your small business or association website you don't need anything more.